HOW THIS NEW TREND IN KITCHEN CABINET MAKING COULD BENEFIT YOU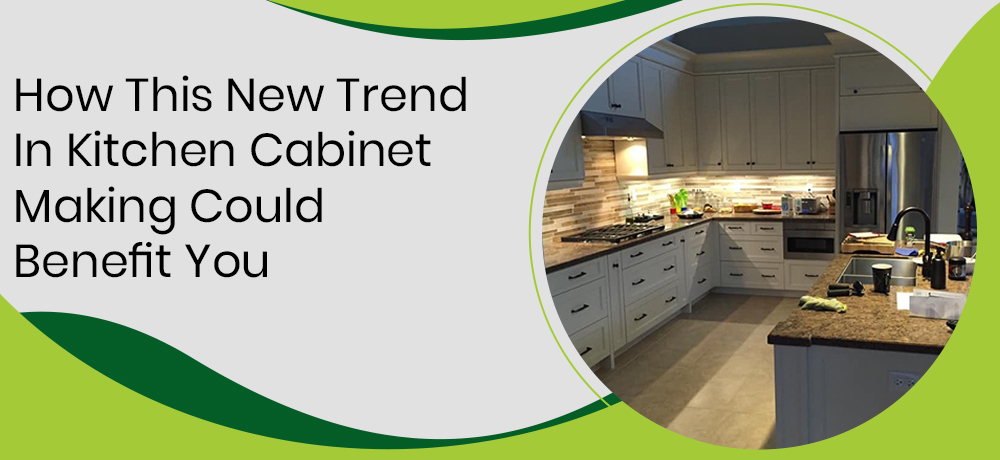 With the incredible explosion of smartphones over the last few years, there is more information available at our fingertips, which is significantly changing the way we live. It's also increased our awareness of the environment and made us conscious about reducing our carbon footprint.
Therefore, consumers are now seeking green products that are sourced from sustainable forests, and support the local population. It's making every industry sit up and think innovatively about their product range.
Consequently, kitchen cabinet manufacturers are now offering a wide range of eco-friendly options. These products come with certification, are energy efficient, and get produced using non-toxic chemical adhesives.
However, when selecting eco-friendly kitchen cabinetry, it's essential to choose durable materials. Apart from being long-lasting, the products should also be affordable and aesthetically-pleasing.
Also, keep in mind that styles change rapidly, and you may not upgrade your kitchen cabinets often, making it vital to think about quality solutions that will stand the test of time. So, if you're thinking of procuring new kitchen cabinets and countertops, then get in contact with us today.
With many years of experience, Zsibi Kitchen Cabinet will help you with your design and installation needs as we install classic, transitional, and modern kitchen cabinetry. All our cabinets are designed and manufactured in Canada. 
We also focus on building kitchen cabinets from high-quality solid wood using the latest technologies combined with old-world craftsmanship. Besides, our team renders exceptional customer service while staying true to our philosophy of finding the right balance between beauty and functionality for clients.
We serve clients across Mississauga, Etobicoke, North York, Toronto, Oakville, Milton, Brampton, and the Greater Toronto Area. 
If you have any questions about custom kitchen designs and cabinet installations, please contact us today. 
Built-In Cabinets
Classic Kitchens
Custom Cabinet Installation
Custom Cabinet Makers
Custom Kitchen Cabinets
Kitchen Cabinet Installation
Kitchen Cabinet Installers
Kitchen Cabinet Making
Kitchen Cabinet Manufacturer
Kitchen Cabinetry
Kitchen Design
Kitchen Designers
Kitchen Installation
Modern Kitchens
Transitional Kitchens